The customization in an armored door with 883
883 is the security door in Class 3 burglary that lends itself to all customizations and customer needs. 883 is able to meet the demands of a constantly changing market and always looking for something new.
Available in both standard sizes as outsize, is a model that lends itself to be installed either as external armored door that as armored door interior. The verisone-leaf is now available up to a maximum width of 110 cm.
The security door 883 comes with lock double bit, but it can accommodate all types of locks, from the simplest to the most sophisticated.
The security door 883 model is also available with an opening to pull.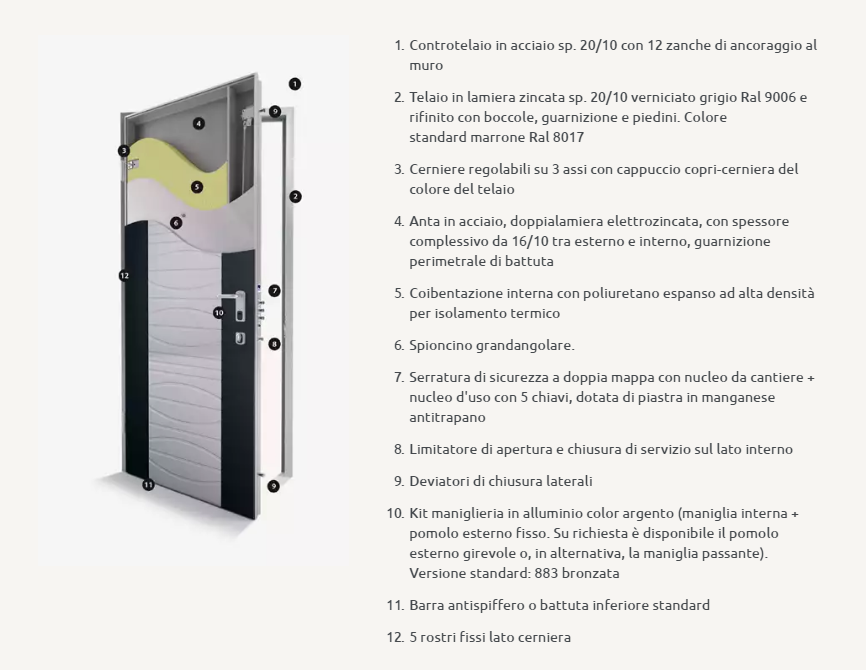 Notes for noise reduction
30 dB with external 4mm thick panel 
31 dB with skirt thickness 10mm
Notes for thermal transmittance
1.13 W / m²K with skirt thickness 20mm 
1.26 W / m²K with skirt thickness 4mm